WHITEHOUSE INTERNATIONAL
(No. 2 Año 1997)
María es el mejor regalo de Navidad de todos los que puedad desear.
Maria is the best Christmas gift of all you could want.
WHITEHOUSE INTERNATIONAL
(No. 2 Año 1997)
En la intimidad, María prefiere estar sin prenda alguna.
In privacy, Maria prefers to be without any garment.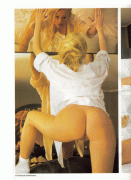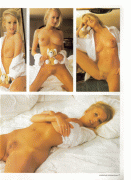 WHITEHOUSE
(No. 228 Año 1997)
En las secretas vacaciones, María goza su cuerpo.
In the secret holiday, Maria enjoys her body.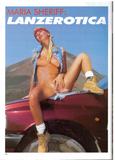 TEAZER
(Vol. 2 No. 3 Año 1997)
Desnuda, María se broncea con el sol de verano.
Naked, Maria is browning with the sun summer.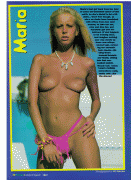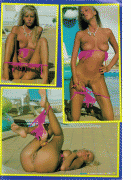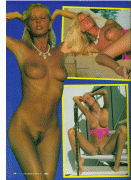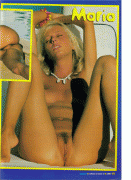 RUSTLER
(No. 273 Año 1997)
María y Adele Stevens se entregan a los hervores de la pasión.
Maria and Adele Stevens is delivered at the boiling passion.