WHITEHOUSE DIGEST
(No 155 Año 1998)
Candente escena, donde Adele está acompañada por un varón.
Hot scene, where Adele is accompanied by a male.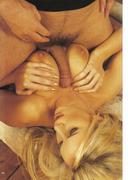 TEAZER
(Vol 3 No 13 Año 1998)
En la soledad de su habitación, Adele disfruta del auto erotismo.
In the solitude of his room, Adele enjoys autoeroticism.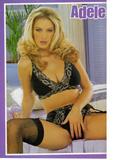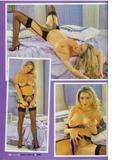 MAYFAIR
(Vol 33 No 1 Año 1998)
En una tarde dominical, Adele lava el Jeep con su ardeinte estilo.
On a Sunday afternoon, Adele washes the Jeep with your ardeinte style.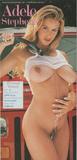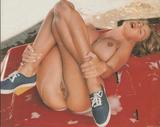 LEG SHOW
(Vol 16 No 2 Año 1998)
En compañía de Emma, Adele disfruta del sexo oral.
In the company of Emma, Adele enjoys oral sex.
KNAVE FETISH SPECIAL
(Vol 30 No 3 Año 1998)
Para la tensión laboral, un momento de placer sexual.
For job strain, a moment of sexual pleasure.