MEN'S WORLD
(Vol. 6 No. 8 Año 1994)
Sin ninguna vergüenza María nos invita a compartir su intimidad.
Without any shame Maria invites us to share her intimacy.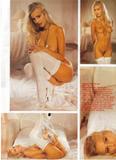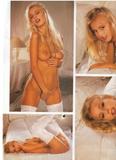 MEN'S WORLD
(Vol. 6 No. 5 Año 1994)
En compañía de Theresa, María disfruta de un baño y una tarde tranquila.
In company of Theresa, Maria enjoys a bathroom and a calm afternoon.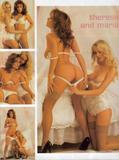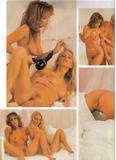 MAYFAIR
(Vol. 29 No. 10 Año 1994)
María Sheriff gustaba de simular relaciones lésbicas al principio de su carrera.
Maria Sheriff liked to simulate lesbians relationships at the beginning of her career.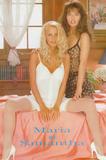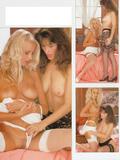 MAYFAIR
(Vol. 29 No. 8 Año 1994)
María Sheriff tuvo su primera portada en esta edición de la revista Mayfair
Maria Sheriff had its first cover in this edition of the magazine Mayfair.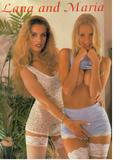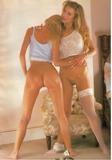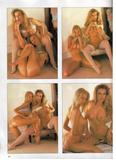 EROS
(Vol. 6 No. 11 Año 1994)
María Sheriff y Sammi Jessop se entretienen en el billar.
Maria Sheriff and Sammi Jessop are entertained at the pool.
ELECTRIC BLUE
(Summer Año 1994)
En un principio María Sheriff no tenía ningún tipo de inhibición.
In a principle Maria Sheriff didn't have any inibition type.