CLUB INTERNATIONAL
(Vol. 22 No. 7 Año 1993)
Adele nos muestra que la candidez y la seducción no están peleadas.
Adele shows us that the candor and the seduction are not fought.
CLUB INTERNATIONAL
(Vol. 22 No. 5 Año 1993)
Como Dionne, Adele nos muestra su sensualidad y elegancia..
As Dionne, Adele shows us its sensuality and elegance.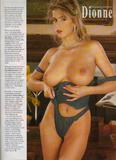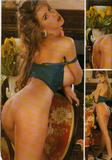 CLUB INTERNATIONAL
(Vol. 22 No. 3 Año 1993)
Adele utilizó en esta revista el sobrenombre de Dionne.
Adele used in this magazine the nickname of Dionne.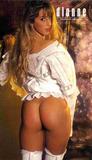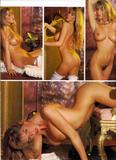 PEOPLE
(Australia: 1 de diciembre de 1993)
Adele posee un escultural cuerpo que gusta mostrarlo sin recato.
Adele possesses a sculptural body that it likes to show it without modesty.
PEOPLE
(Australia: 22 de septiembre de 1993)
Nada tan placentero como dormir al desnudo.
Anything as pleasant as to sleep to the nude.